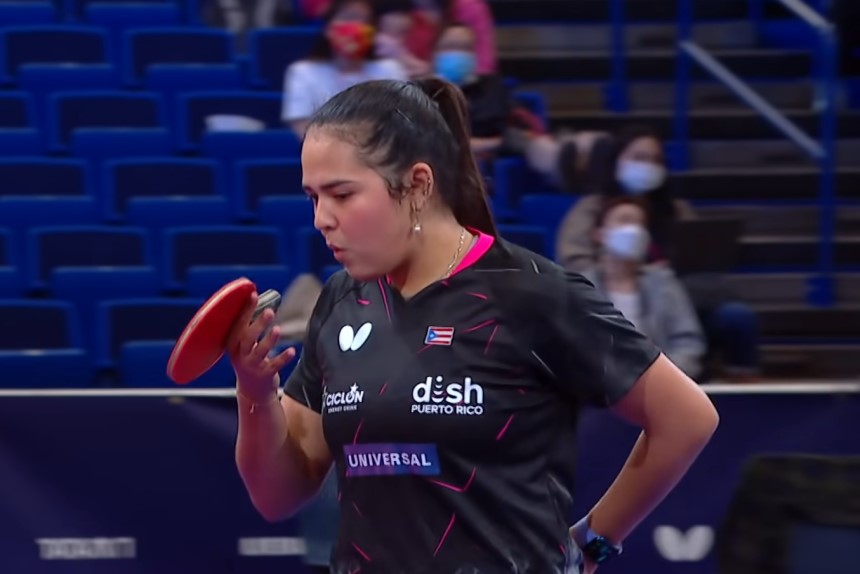 Adriana Diaz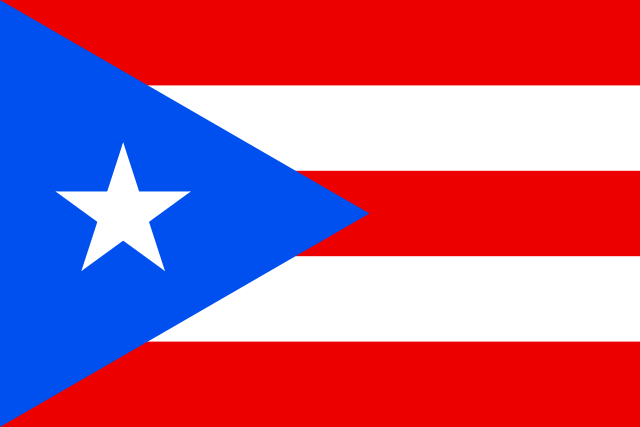 Puerto Rico
Ranking
Bio
Career
Equipment
Videos
Adriana Diaz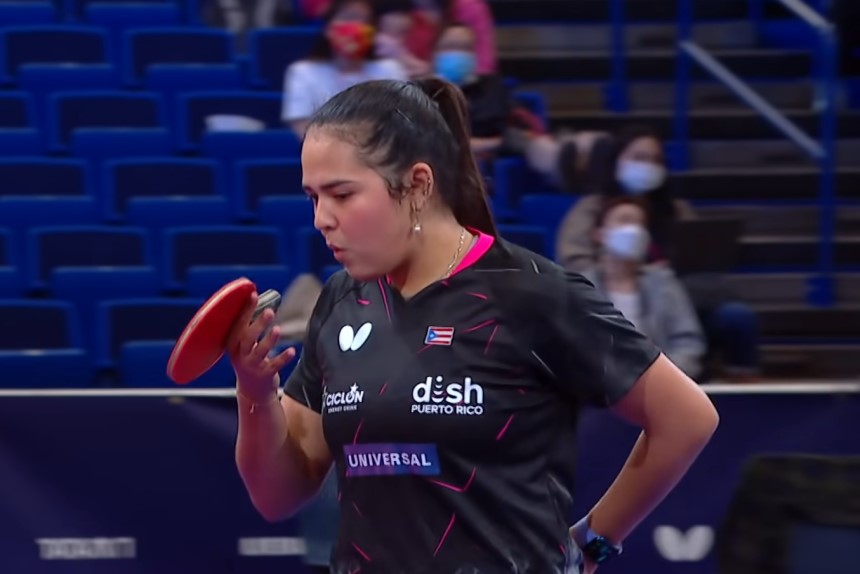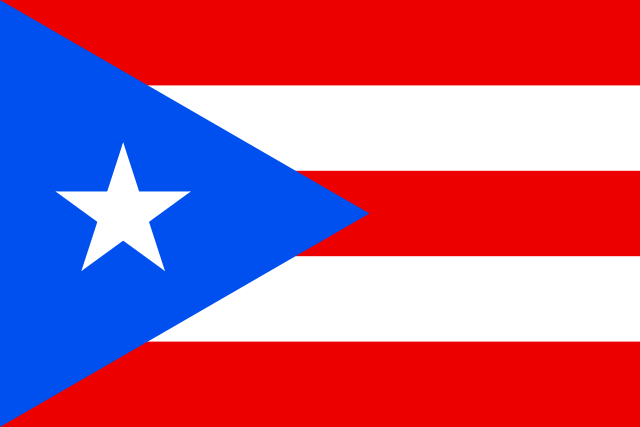 Puerto Rico
Ranking
Bio
Career
Equipment
Videos
Puerto Rico is historically a baseball-loving country, but a young woman has helped make another sport attractive to Puerto Ricans. That woman is Adriana Diaz. Her ping pong exploits make more Puerto Ricans fall in love with table tennis daily.
She started playing at a very young age and has not looked back ever since. Her talents and hard work have earned her several gold, silver, and bronze medals at regional and international championships. Apart from winning on the table, Adriana is inspiring a young generation of Puerto Ricans that they can be successful athletes on the global stage, regardless of their background.
If you're eager to know Adriana's exploits in table tennis and how she started, you're in the right place. So, read on!
Quick Facts
Full Name
Adriana Yamila Díaz González
Date of Birth
October 31, 2000
Place of Birth
Arecibo, Puerto Rico
Biography
Even the greatest talents in the world require a bit of luck to be professional athletes. Adriana got her luck from her table tennis-loving family. The love for ping pong runs deep in the Diaz family. Adriana's paternal grandmother established table tennis as a major sport in Utuado, Puerto Rico, where her family grew up.
Also, Adriana's father, Bladimir, is a full-time table tennis coach. As if that wasn't enough, her three sisters, Melanie, Gabriela, and Fabiola, also play table tennis. So, she has a table tennis family. That undoubtedly helped her as a kid. She told the Olympic Channel Podcast that she started playing at four years old with her sister, Melanie, making her training recreational. She said her father, her trainer, pushed her a lot and always pressed her to the end. "I think my family has led to where we are today," she told the podcast.
Despite the Diaz family's humble background, they made an effort to take their daughters to China, unarguably the home of the best table tennis players in the world. Adriana was barely eight when her family took the trip to China, where they've trained almost every year since 2008.
In 2016, Adriana told a TED audience that she loved the idea of training with her family and talking about ping pong at the dinner table. "I am a mirror of my family," she said. Essentially, her family shaped her into becoming the incredible table tennis player we all know today.
Career
Adriana Diaz's table tennis has undoubtedly been successful. She is at the top of her game at such a young age. In a chat with the Olympic Channel Podcast in 2020, Adriana said her short-term goal was to keep winning tournaments and getting to the top 10 once, and it seems like she's doing it well. In March 2022, the ITTF ranked her as the world's 9th-best women's table tennis player.  That surprised no one who has been consistently following her game.
First competitions
Adriana Diaz's ping pong career came to life when she was 12. She was the Cadet Girls Singles Champion at the Scotiabank 2012 Canada Junior & Cadet Open. The same year, she won the Girl's Team bronze medal at the 2012 ITTF World Cadet Challenge.
In 2013, Adriana was a Cadet Girls Singles silver medalist at the 2013 Chengdu Junior & Cadet Open. She returned to winning gold medals later that year by finishing as the Cadet Girls Singles Champion at the 2013 Peru Junior & Cadet Open and the 2013 Canada Junior & Cadet Open. She closed the year with a Cadet Girls Singles silver medal at the 2013 Latin America Junior and Cadet Championships.
She picked up where she left off in 2014 by winning a bronze medal in Girl's Doubles at the 2014 World Cadet Challenge. She was a Women's Teams Gold Medalist, Mixed Doubles Gold Medalist, Women's Singles Bronze Medalist, and Women's Doubles Silver Medalist at the 2014 Central American and Caribbean Sports Games.
In 2015, Adriana won silver medals in Women's Doubles and Mixed Doubles at the ITTF Latin American Championships. She also won a bronze medal in Women's Singles at the tournament. Furthermore, the Puerto Rican superstar won a silver medal in Junior Girl's Singles and a gold medal in Cadet Girl's Singles at the 2015 Puerto Rico Junior & Cadet Open. She also won a gold and two silver medals at the 2015 Latin American Junior & Cadet Championships. The then 15-year-old capped off 2015 with a silver medal at the U.S. Open, a gold medal at the Croatia Junior & Cadet Open, and a silver and two gold medals at the 2015 World Cadet Challenge.
Adriana Diaz: Table Tennis Major Wins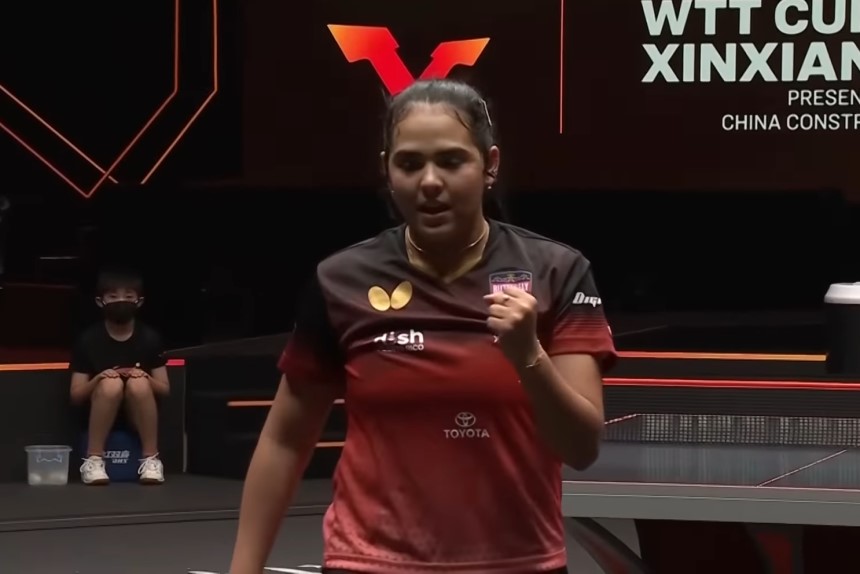 In table tennis, Adriana Diaz has made a famous name for herself thanks to many major wins in various regional and international competitions. We'll discuss many of her most memorable victories below.
Pan American competitions
Adriana is one of the most successful table tennis players in Pan American competitions such as the Pan American Games, Pan American Championship, and Pan American Cup. She won gold in the Team category at the 2015 Pan American Games in Toronto, Canada. Her next medal at the Pan American Games came in 2019 in Lima, Peru, where she swept four medals; Bronze in Mixed Doubles and Gold in Singles, Doubles, and Team.
Besides, Adriana won Singles gold at the 2019 ITTF Pan-America Cup in Guaynabo, Puerto Rico. She won another Singles gold at the 2020 ITTF Pan-America Cup in Guaynabo, Puerto Rico.
Notably, Adriana's most successes in Pan American competitions came at the Pan American Championship. Specifically, she's won eight gold and three bronze medals at the championship. Her most recent success was a Singles gold at the 2022 championship in Santiago, Chile.
International competitions
Adriana Diaz's table tennis Olympics qualification in 2016 made her known internationally. She made history as the first Puerto Rican female table tennis player to secure qualification for the Olympic Games. Although she did not win a medal at the Games, she gave a decent account of herself as a 16-year-old.
Adriana Diaz's Olympics record also includes Tokyo 2022, which she qualified for after winning the 2019 Pan American Games. Adriana's other exploits in international competitions include gold, silver, and bronze medals at the 2013 Chengdu Junior & Cadet Open, the 2015 U.S. Open, the 2015 Croatia Junior & Cadet Open, and the World Cadet Challenge. She also won medals at the 2016 Polish Junior & Cadet Open, 2016 U.S. Open, and 2017 Czech Open.
Awards and Achievements
Adriana Diaz's ranking has consistently shown how great she is at what she does. She's the top-ranked Non-Asian female table tennis player worldwide. After qualifying for the Rio 2016 Olympic Games, the Puerto Rican was one of the youngest table tennis Olympians at the tournament. She won the Premios Juventud (a Youth award for Spanish-speaking celebrities) in 2016. In 2020, Adriana was named Puerto Rico's Revelation Athlete of the Decade.
Personal Life
The biography and career path of Adriana Diaz cannot be concluded without mentioning her admirable respect for her family. Even though she's incredibly talented, her family's sacrifice and efforts have led her to win several medals. So, it's no surprise that she's always quick to acknowledge their impact on her blossoming career.
Videos
FULL MATCH |Manika BATRA vs Adriana DIAZ | WS R32 | #WTTGoa 2023
Chen Xingtong vs Adriana Diaz | WS SF | WTT Star Contender Bangkok 2023
FULL MATCH | WANG Yidi vs Adriana DIAZ | WS QF | WTT Cup Finals Xinxiang 2022
FULL MATCH | Wang Manyu vs Adriana Diaz | WS Rd 32 | WTT Champions ESS 2022
Final Thoughts
Despite the Asian dominance in table tennis, Adriana Diaz recently broke into the top 10. Her impressive ranking signals an athlete with much to offer and focused on reaching the top of the log. The young table tennis player has a lot to accomplish so it wouldn't be wise to bet against Adriana winning many more regional and international competitions. Ultimately, we hope we've helped you learn a lot about her success and the efforts that led to them.