Ping pong is played widely because it caters to people of all ages, fitness and skill levels. You don't need a lot of space to install it, and you can play table tennis indoors or outdoors.
The low-impact, and thus low-risk, game offers multiple mental, physical, emotional, and social gains. We have discussed the multiple benefits of table tennis in this article. They include improving coordination and reflex, burning calories, toning your body, sharpening your brain, and teaching you new tricks that you can apply in other areas in your life.
Benefits of Playing Table Tennis
Let's discuss the importance of table tennis and the physical and health benefits you stand to gain from playing it.
1.  No stress to joints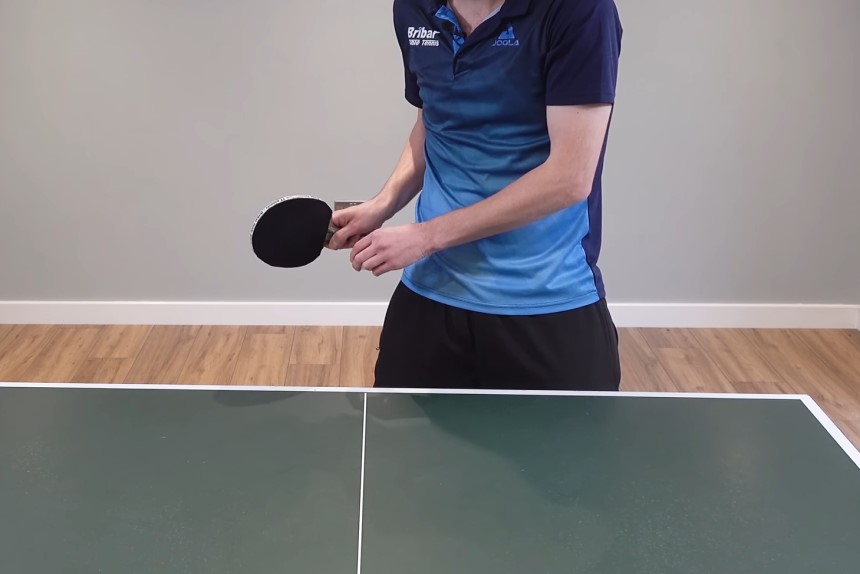 Table tennis is a low-risk game, compared to other popular sports like soccer, basketball, wrestling, or running. There is less likelihood of injuries because table tennis does not put a lot of strain on your joints. Instead, it strengthens your core, arms and legs. This makes it an ideal game that offers physical therapy to individuals who have twisted their ankles, players who have issues with their back and wrists, and people who have had knee surgery. Since in most cases you can play table tennis irrespective of your fitness level, it is also a great option for the elderly.
2.  Improves coordination
Table tennis is a fast-paced game. You have to keep your eye on your opponent as well as the ball and its trajectory as it moves across the ping pong table, so you can hit it back. To succeed in table tennis, you require fast reaction and overall body coordination which includes hand-eye coordination. This means you have to be mentally alert and aware of your environment. These coordination benefits of playing table tennis will also be noticeable in your everyday life as the game sharpens your reflexes and develops your concentration skills and tactical strategy.
3.  Brain training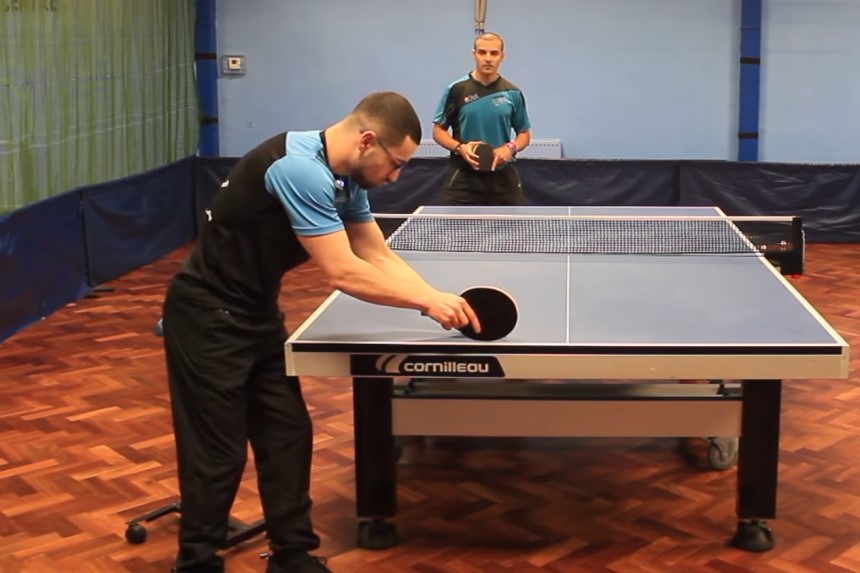 Another benefit of playing table tennis is that it trains your brain by stimulating different parts simultaneously. It achieves this by developing your strategic thinking as you predict your opponent's shots and then plan or react to moves in split seconds. Secondly, the aerobic exercise resulting from the game promotes blood flow to the brain and improves our memory by stimulating the part responsible for our learning and long-term retention of information. This can help to ward off or to alleviate dementia.
You could say that table tennis blends brain and body movement because there are a lot of things that players have to do and keep track of in the course of the game. We have already mentioned some of them. You get an extensive physical workout and sharpen your brain as you study your rival's playing style and assess their strong and weak points, and then plan how to counter their moves and gain the upper hand. This promotes cognitive awareness and your motor skills.
4.  Improves balance
During a table tennis match, players should be able to quickly change direction. This requires you to have balance as you coordinate your movements to maintain a stable posture while generating sufficient force for your shots. The table tennis health benefits of improved balance, agility and flexibility make the game suitable for old players, too.
5.  Calorie burn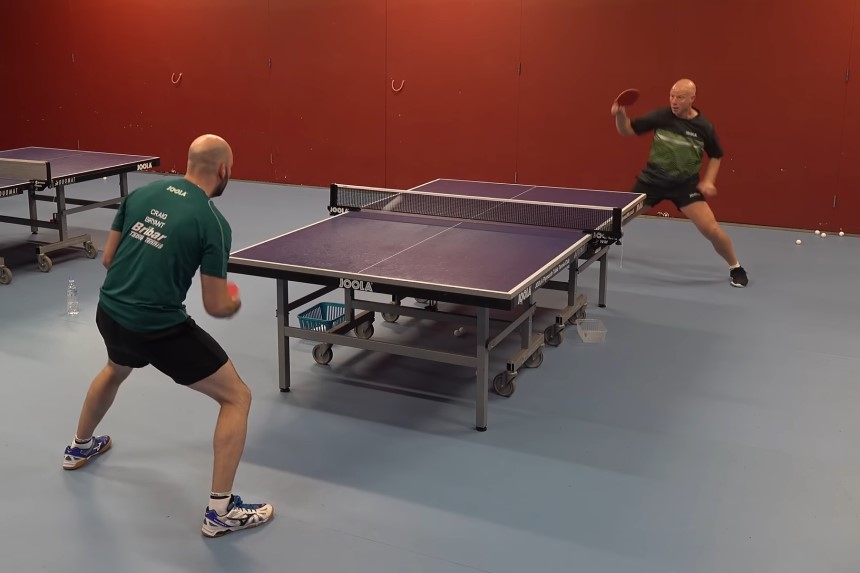 The speed, strength, running, jumping, and the stretching and bending of muscles when playing table tennis offers a great cardiovascular workout that burns off 272 calories for a 150-pound player in a gaming session of one hour.  It is a fun way of burning fat, developing your flexibility and toning your back, abdominal muscles, arms and legs.
The amount of calories you will burn will depend on your age, sex, volume of muscle, level of fitness, and your intensity when playing table tennis. For example, a novice table tennis player can burn up to 350 calories in an hour of playing time whereas advanced players burn up to 500 calories in a similar time because their level of play is faster and is likely to involve more force in their footwork. In one minute of playing table tennis, a heavy player weighing more than 170 pounds can burn off a maximum of 15.5 calories which is almost twice as much for an individual weighing up to 120 pounds. You can use a caloric counter to calculate the fat you have burned off.
This is why the importance of table tennis benefits cannot be overestimated. Besides strengthening and toning your muscles, and the mental advantages of improving your sharpness, concentration and accuracy, playing table tennis also helps you to burn calories and to lose weight.
6.  Body toning
What makes table tennis very aerobic is that it is a game of power and speed, and it engages both the upper and lower parts of the body, therefore giving your entire body a workout. There is plenty of footwork involved as you run around during the whole session. You will also be stretching your hands, changing limb movement, and bending your body to reach and hit the ball. For quality ping pong balls which are of ITTF Trusted Source ITTF Foundation Kick Starts 2021 ITTF AGM Videoconferences Series "This year we restarted our activities," said ITTF Foundation Director Leandro Olvech as he and his team updated the global Table Tennis community on the Foundation's activities during the first of nine online presentations leading up to the 2021 ITTF Annual General Meeting. www.ittf.com regulation size and weight, check out the 12-pack JOOLA Training.
Twisting the side abdominal muscles laterally strengthens the core, continuously hitting the ball with powerful shots invigorates the arms and shoulders, and running fast after the ball tones up your legs and joints.  This type of whole body exercise helps to strengthen and tone almost all of your body muscles. And you can enjoy the physical benefits of tennis with minimal risk of serious injuries.
7.  Social event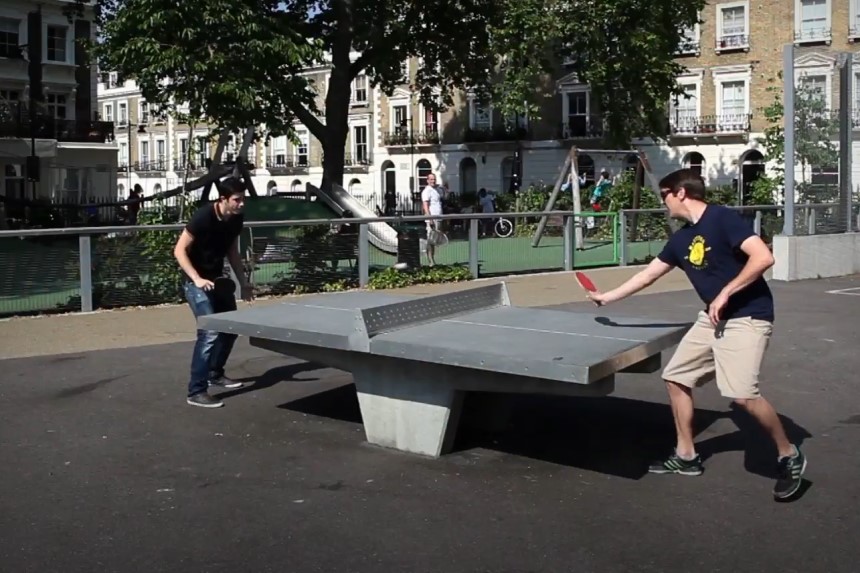 You can use table tennis to break the ice when meeting new people or if you are in a new place. It can also serve to strengthen bonds with friends, family and acquaintances.
8.  New tricks
Table tennis is often compared to solving crossword puzzles or playing chess because it promotes metal acuity. You have to constantly make quick decisions Trusted Source Studies and Theories of Decision Making As the first of several articles dealing with different techniques applied to the study of decision making in various disciplines, this article outlines the scope of current decision-making analyses; the complimentarities that exist among the different approaches; and the conclusions drawn by each approach. www.jstor.org on your moves based on the placement, spin and speed of the ball. This requires concentration, precision, alertness, speed, coordination, flexibility, and proper analysis of your opponent's moves. These are some benefits of playing table tennis that equip you with dynamic skills that you can incorporate in your daily life. You learn how to analyze situations and make decisions in seconds, how to adjust to unforeseen circumstances, how to focus, and how to hone your reflexes and coordination.
9.  Fits all ages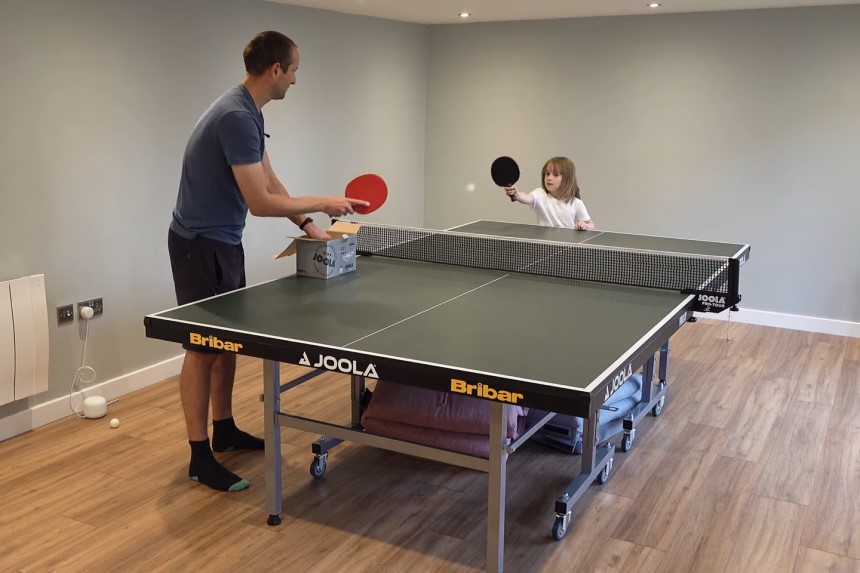 Table tennis is one of the few sports that do not limit participants due to age, gender, disability, or skill level. The elderly, obese and players with health issues can enjoy table tennis health benefits such as improved alertness, memory, mental acuity and concentration as well as the physical benefits of tennis like quick reflexes, toned body, weight loss, and coordination.
It is a fun pastime that both the old and young participants can enjoy.
10.  Improves reflexes
The rapid and constant movements and the quick reactions and instant adjustments that table tennis players have to make can improve their reflexes. They get the physical benefits of tennis in form of muscle development and muscle movement.
Final Thoughts
After reading about all the table tennis health benefits you are missing out on, you are likely wondering why you have been waiting for so long before starting or resuming playing. If budget is your issue, there are cost-effective paddles such as Butterfly Lin Yun-Ju CF-1 which provides a good spin and allows you a greater degree of control. If you intend to compete professionally in the future, look for a tennis table that meets the official size approved by the International Table Tennis Federation (ITTF). The benefits of table tennis cover almost every area of life. You can use it socially to bond with anyone, emotionally for a welcome distraction and adrenaline rush, physically to stay fit and toned and to improve reflexes and balance, and mentally to develop strategic thinking, alertness, cognitive awareness and memory retention.