Chuang Chih-Yuan is a Taiwanese table tennis player born on 2 April, 1981 in Kaohsiung, Taiwan. He has participated five times in the Summer Olympics and is the Taiwanese with the most appearances at Olympic Games. The right-handed player who uses a shakehand grip was first ranked among the top 10 table tennis players in 2002, the year that saw him accomplishing major wins in the Pro Tour tournaments and winning the Grand Finals Champion title.
He is famous for his fast legs and aggressive playing style with forehand and backhand topspin that he uses to his advantage. His sheer determination, aggression and creativity have turned him into a world class table tennis player.
So, where did it all start?
Chuang Chih-Yuan: Way to Success
Chuang Chih-Yuan had to overcome limited funds and learn new languages in pursuit of a successful table tennis career.
Training
Chuang naturally got into the sport because both his parents were table tennis players. His mother, Li Kuei-Mei, was a member of the Taiwan's National Table Tennis team and his father was a National Doubles champion.
He started playing and competing in table tennis at the age of eight. His parents noted his potential and raised money by themselves to invest in Chuang Chih Yuan equipment, training and competitions. From 1993, his mother sent him to China several times for training. Chuang and his mother sometimes had to put up with unheated gymnasiums and soaring temperatures while seeking training opportunities Trusted Source Never Alone - Chuang Chih-Yuan - Butterfly Table Tennis Butterfly online is the Butterfly North American distributor. We offer official Butterfly table tennis equipment: tables, blades, rubber, rackets, balls & more. butterflyonline.com in Harbin and Hubei Province.
First competitions
In 1998, Chuang joined the Taiwan national team and in 1999, he made his debut in the World Championships and the ITTF Pro Tour series, reaching the quarterfinals in the Singles and Doubles event at the Austrian Open.
Towards the end of 2000, he moved to Germany to train and play and he adopted a combination of the European rotation and the Chinese speed for his playing style.
In 2002, he took part in his first World Cup, claimed a silver medal at the Asian Games after defeating Kong Linghui and losing to Wang Liqin, and recorded three wins at the Pro Tour Grand Finals.
In September of the same year, he entered the list of the top 10 players in the world.
Chuang Chih Yuan equipment features the best table tennis rubbers that offer speed, comfort, spin and power with every stroke by the attacker.
Rubbers have a great impact on the speed of the ball and the amount of spin on the ball. Chuang's favorite rubber is Butterfly Tenergy 64 which he uses for his forehand and backhand.
Chuang Chih-Yuan World Ranking
Chuang Chih Yuan world ranking is number 17. The Taiwan Sports Affairs Council also awarded him the Best Male Athlete Award in 2003 and 2012.
Olympics
Chuang Chih Yuan reached the quarterfinals at the 2004 Athens Olympics where he was seeded fifth and lost to Wang Hao. He and Chiang Peng-Lung were defeated by Krzeszewski and Błaszczyk of Poland in the round of 16 of the Men's Doubles at the same event.
Butterfly makes rubber, blades, tables, rackets and other table tennis equipment. It is the go-to brand for Chuang Chih Yuan equipment because the lightweight blade suits his quick movements as a fast attacker and his style of playing close to the table. Our team has reviewed the best table tennis blades according to ratings by several users to offer you more options for your personality and playing style.
Chuang opened Chih Yuan the Ping-Pong Stadium in Taiwan in July 2008. That same year, Chuang Chih Yuan lost to Zi Yang of Singapore in the third round of the Men's Singles at the 2008 Summer Olympics.
Chuang competed in the Men's Singles and beat Adrian Crisan of Romania in the quarterfinals but he was defeated by Wang Hao of China in the semifinals. He beat Dimitrij Ovtcharov of Germany to win a bronze medal at the 2012 London Olympics. During this period, he was also playing in the Bundesliga for Werder Bremen in Germany.
World cup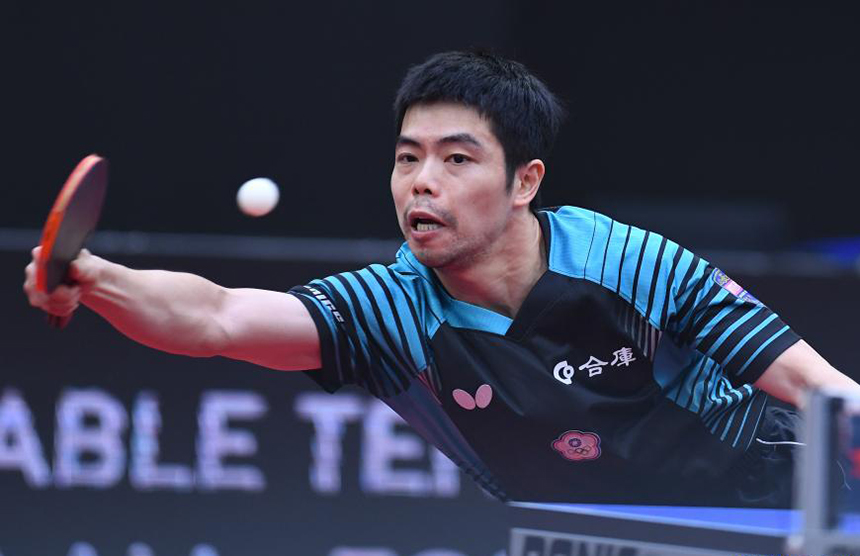 Chuang Chih Yuan has made 10 World Cup appearances, reaching the quarterfinals in 2006 in Paris and in 2010 in Magdeburg. Despite Chuang Chih Yuan world ranking fourth Trusted Source Try, try again, Chuang Chih-Yuan - International Table Tennis Federation Absent one year ago in the German city of Saarbrücken, following a disappointing Nakheel 2016 Asian Cup in Dubai, Chinese Taipei's Chuang Chih-Yuan returns to Men's World Cup action. www.ittf.com as the table tennis player with the most appearances at the Men's World Cup, he has not managed to reach the semifinals. Jan-Ove Waldner of Sweden, Jean-Michel Saive of Belgium and Vladimir Samsonov of Belarus occupy the top three positions with the most appearances at the event.
World championships
After turning 18, Chuang competed at the 1999 World Table Tennis Championships and beat more established players such as Yoo Nam-kyu of South Korea who was a gold medalist at the 1988 Olympics.
Chuang Chih-Yuan and his counterpart Chen Chien-An beat Ma Lin and Hao Shuai in the final to win a gold medal in the Men's Double at the 2013 World Table Tennis Championships.
He also won a bronze medal in the Team event with Chiang Hung-chieh and Chen Chien-an at the 2014 World Team Table Tennis Championships in Tokyo.
If you are interested in getting the best table tennis shoes that your favorite table tennis players wear to minimize the risk of injury and maximize mobility when playing, we've got you. These shoes are designed with shock-absorbing soles and anti-slip grips, and you can purchase them in a variety of sizes and colors.
ITTF world tour
Chuang Chih Yuan started competing in the ITTF Pro Tour in 1999. In 2002, he won the ITTF Pro Tour Grand Finals in the Men's Singles Trusted Source Chuang Chih-Yuan topples another Japanese talent to reach last eight - International Table Tennis Federation A true stalwart in the Chinese Taipei set up, 38-year-old Chuang Chih-Yuan to this day remains one of the sport's most dangerous prospects. www.ittf.com after beating Jean-Michel Saive, Wang Hao and Kalinikos Kreanga.
In 2003, he won in the Men's Singles at the Brazil Open and was ranked number three at the end of the year, his highest world ranking.
He was the Runner-up in the Men's Doubles at the 2008 Pro Tour Grand Finals and reached the quarterfinal in the Men's Singles but lost to Wang Hao.
Chuang won a bronze medal in the Men's Doubles at the 2012 World Tour Grand Finals.
He reached the quarterfinals in the Men's Singles after defeating Yukiya Uda at the 2020 ITTF World Tour Platinum Qatar Open in Doha.
Chuang Chih-Yuan: Equipment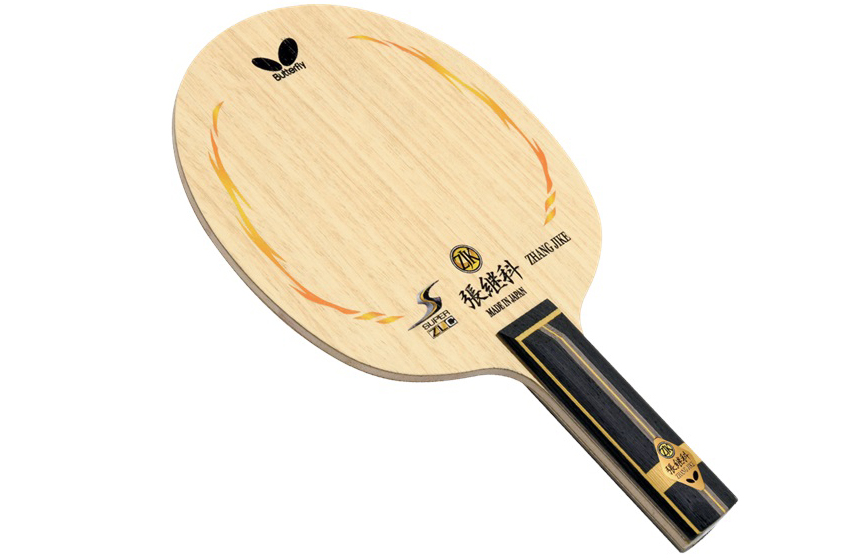 Chuang Chih Yuan equipment comprises the Butterfly Dignics 05 rubber that features strengthened abrasion and is popular for its high spin performance. Chuang Chih Yuan blade is the Butterfly Zhang Jike Super ZLC that includes Super ZL-Carbon and is highly rated for expanding the high-reaction area to increase the speed of the ball after impact.
Final Thoughts
In 2019, Chuang announced that he would no longer play for the Chinese Taipei national team after he disagreed with the Chinese Taipei association on his decision to only represent the association in single competitions. After his training with Ochsenhausen club in Europe, he adopted their slower rhythm and complemented it with his Asian attacking style.
Chuang Chih-Yuan world ranking at number three in 2003 is his highest yet. Speaking about his fall from the top three spots, Chuang says that the lesson he has learned is to identify his strengths such as his strong backhand as well as his opponent's strength and adjust his strategy to win. The strategy seems to have worked going by his subsequent victories in major tournaments.