Liu Shiwen
World ranking
1000
-890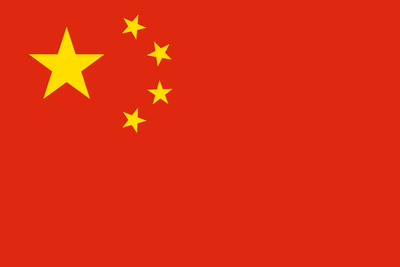 China
Ranking
Bio
Career
Equipment
Videos
Liu Shiwen
World ranking
1000
-890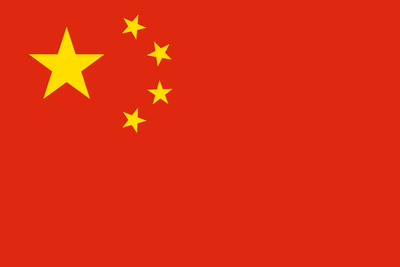 China
Ranking
Bio
Career
Equipment
Videos
If you're a fan of table tennis, there's no way you haven't heard about Liu Shiwen. One of the most popular table tennis players from China, Liu Shiwen, is famous for being one of the fastest players in the world and a role model to many table tennis players. Her track record in the Olympics and the World Cup makes her an excellent case study for those looking to improve their play.
To fulfill your curiosity, we will cover all you need to know about the famous Liu Shiwen, including her playing style, equipment, and personal life. You can learn what equipment you can purchase that is similar to hers and start practicing with her playing style. Let's take a closer look at the guide below.
Quick Facts
Place of Birth
Liaoning, China
Team
People's Republic of China
Net Worth
estimated $1-5 million (2022)
Biography
Liu Shiwen is a Chinese table tennis player born on the 12th of April, 1991. She was born in Liaoning, China, and is nicknamed Sunny. She is known as one of the fastest players in the world. Her father was in charge of a grinding wheel factory in Fushun City, while her mother was a professional table tennis player and retired to work in the sports department.
In 1995, Zhang Jingqing, the coach of Wang Nan, a grand slam winner at table tennis, came to her school to select promising players, and Liu Shiwen stood out to him. She began to train from a young age. It is known that her father soundproofed the walls of their house to prevent her practice from disturbing the neighbors.
When she was six, she moved with her coach to another city, and her parents had to separate to accommodate this. Her mother moved in with her in the new city while her father remained home. This continued until the National Team accepted her in China and now lived in the dormitory.
Career
Her career in winning began when she won the Asian Junior Championships in 2004. She is now one of the world's most popular table tennis players.
In 2019, Shiwen Liu won the world championships. But, her season in 2020 was cut short by the pandemic, and after that, she had an elbow injury. She could not participate in the restart events at the ITTF and focused on recovering in 2020. In 2021, she began training again, and in July of that year, Xu Xin Liu Shiwen won silver in the mixed doubles game at the Tokyo Olympics . The loss caused her to withdraw from the team event.
One of her recent wins was at the China National Games, where she won the gold medal in the mixed doubles and bronze in the women's singles match. Her career consists of wins in singles, mixed doubles, and team matches.
Playing style
Liu Shiwen is a right-handed player that uses a shake-hand grip in her playing style. Her playing style is aggressive and very fast, and she usually stays close to the table. One of her fastest moves is the backhand and forehand counterattacks. If you want to achieve a high skill level too, you can use one of our best table tennis blades that will help to improve your performance.
Although she does not have a dominant height, she is known for her fantastic backhand topspin ability, especially in the middle and the near stages. She hits the ball very fast, using her body strength. Liu uses coordinated batting movements, minor technical movements, and flexible footwork. Our list of the best table tennis shoes will help you achieve flexible footwork like this top player.
Her playing style makes it easy for her to recover quickly and adjust gravity while playing. If you want to achieve this, you should have a quality racket. Rather than buying a brand new racket, the best table tennis glues can help you fix the one you have.
She can fully play her skills, even after her recent injury. Her playing style is best compared to Zhang Yining, as both players are right-handed shakehand who give a fast block on the backhand.
Olympic history
Shiwen Liu has only participated in two Olympics, Rio 2016 and Tokyo 2020. She plays for China. In 2016, she played in the team event and won a gold medal. Then in 2020, she participated in the women's team event and got 1, while in the mixed doubles, the result was a silver medal.
Honors and Achievements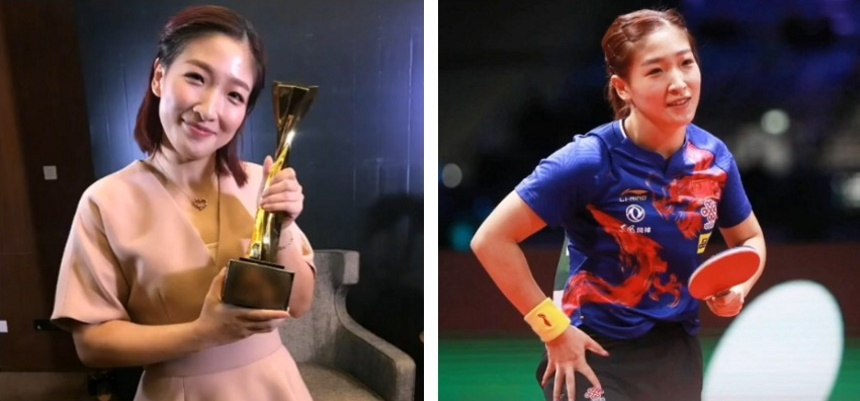 In 2019, she won the Female Star of the Year award by ITTF, the second time after winning the same award in 2015 in Lisbon. She won at the Pro ITTF World Tour 14 times from 2009 to 2018 and was the runner-up 16 times from 2009 to 2019. She also won the ITTF Challenge in 2018.
Liu Shiwen has won the World Cup five times, the World Championships once, the Asian Cup four times, and the ITTF World Tour Grand Finals three times. From January to September 2010, thirteen months between 2013 and 2014, and eleven months from 2015 to 2016, she held the number one rank on ITTF. In the ITTF Women's World ranking, she has not gotten lower than third from 2012 to 2017.
Regarding doubles, she won at the Pro ITTF3  World Tour 20 times from 2008 to 2019 and was the runner-up 7 times from 2007 to 2016. For mixed doubles, she only won three times between 2018 and 2019. She has also won at the Pro Tour Grand Finals in singles and doubles.
As for the Asian games, she has won the Asian Games, Asian Championships, and Asian Cup. She was also the runner-up and won medals for doubles and mixed doubles. In terms of team matches, Liu has won medals for the Olympics, World Championships, World Team Cup, Asian Games, Asian Championships, and World Junior Championships.
Net Worth and Income
The exact Liu Shiwen net worth is unknown, but it is said to be between $1 million and $5 million in 2022. Her salary and the kind of house or car she uses are also unknown. Her main source of income is her career as a table tennis player.
Social Media
Since she lives in China, Liu Shiwen is not part of any mainstream social media platform. She has a Weibo account, which is the best way to get updates on her latest games, plans, and recovery from her injury.
Apart from fan accounts, you cannot find her on Facebook, Instagram, Twitter, or YouTube. She is known for having a private life, so she only posts about tennis on her social media.
Personal Life
It is unknown whether Liu Shiwen is dating anyone. She is possibly single and has not been previously engaged or married. With her focus on privacy, she is unlikely to receive an update immediately after she starts dating.
The only publicized parts of her personal life are that of her parents. Her father is Liu Shu, while her mother is Wang Lifeng. They are popular because they lived a life of separation to support Sunny in her career from age 6. Her father graduated from college and was a factory director, while her mother was a provincial table tennis player.
Liu Shiwen received her name from her grandmother. Her mother began training her at age 4, setting a small table for her to stand and practice on the tennis table. In recent interviews, her parents have stated that they are no longer worried about her career but now about her marriage.
Liu Shiwen Equipment
Videos
Liu Shiwen vs Ding Ning | 2019 World Championships Highlights (1/2)
Liu Shiwen vs Chen Meng | 2019 World Championships Highlights (Final)
Zhu Yuling vs Liu Shiwen | 2019 ITTF Women's World Cup Highlights (Final)
Xiaona Shan vs Liu Shiwen | WS | Singapore Smash 2022 (R32)
Final Thoughts
With our complete guide, you know all there is to know about the famous Liu Shiwen. The famous table tennis champion is known for her lightning-quick, strong, and flexible playing style and has won many awards, medals, and honors that prove her skills.
Despite her recent elbow injury, many fans are excited about the comeback of Liu Shiwen in future games. She has already proven herself by winning silver and gold medals after taking a year to recover from her elbow injury. If you're looking for a strong role model in table tennis, Liu Shiwen is a great choice.