Wang Manyu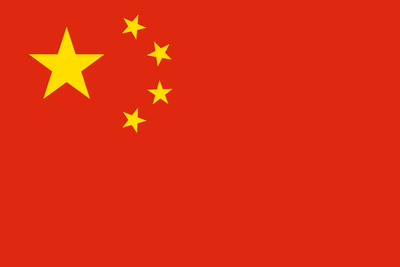 China
Ranking
Bio
Career
Equipment
Videos
Wang Manyu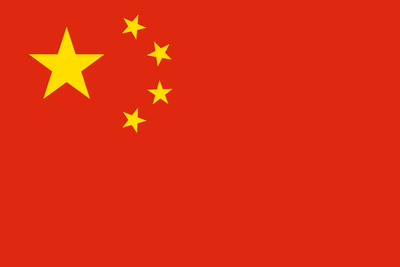 China
Ranking
Bio
Career
Equipment
Videos
Fans of table tennis around the world always know some of the famous players. One of these top players is Wang Manyu, a Chinese table tennis champion that continues to dominate the playing field. Known for her shakehand grip and her performance in the World Tour Events, Wang Manyu is definitely a great role model for anyone into table tennis.
Although she is relatively new, with only one medal at the Olympics, many enthusiasts can see that she is a promising table tennis player. In this article, we will cover all you need to know about the table tennis champion, including her playing style that you can attempt to replicate and the type of equipment that she uses. Let's take a look.
Quick Facts
Place of Birth
Qiqihar, China
Team
People's Republic of China
Net Worth
estimated $1-5 million
Biography
Wang Manyu is a Chinese table tennis player. She was born on the 9th of February, 1999, in Qiqihar, Heilongjiang, China. Her club is Changbai Mountain RCB, and her highest ranking was 2nd, achieved in July 2018.
She is known for making her way out of a lower-class family, as her parents did not have the resources to assist her in her career. When she was young, she met Wang Liagui, a tennis coach who encouraged children to come to his tennis court to play. Although her mother was hesitant about allowing her to go, especially since Wang Manyu had a small stature, she later let her go.
Wang Manyu was only five years old, and the coach noticed that she had talent and good coordination. She was able to learn moves in 4 days, while other children needed two weeks. Because of that, he took her to participate in a junior table tennis competition, and she won at 6 years old.
Career
Wang Manyu is known as one of the most popular table tennis players in the world. Her career took off in 2018 when she defeated the number one table tennis player in the world, Chen Meng , in the Hungarian Open Quarterfinals. She later won the championship in the finals. Since then, she has become a popular table tennis player.
Her career in 2021 began in May when she was chosen as a reserve for the Chinese National Team. This allowed her to go to the 2020 Tokyo Olympics. After that, she won the second part of the Chinese Olympic Scrimmage when she beat Sun Yingshaand Chen Meg. It is known that she beat both players again in a closed-door scrimmage.
In the Tokyo Olympics , Liu Shiwen withdrew because of an elbow injury, and in this game, Wang Manyu had the opportunity to play in the team event. Along with her team, they enjoyed a 3-0 victory against Japan and won gold. This was an addition to the streak that China has in the Women's team event at the Olympics.
Wang Manyu is known for reaching the quarterfinals or more in 18 World Tour events and has a streak of 5 titles and 6 runner-up placings, including a win at the Asian Games.
In September 2021, her career continued with a match against Liu Fei. She won and got to the quarterfinals of the China National Games. Wang Manyu got injured the day before the semi-finals and finals of the China National Games but still managed to defeat Chen Meng and Sung Yingsha again, 4-0, both of which are Olympic finalists. With this victory, Wang earned the women's single gold medal.
Playing style
Wang Manyu's playing style is right-handed with a shakehand grip. If you want to try this out, consider using one of our best table tennis blades. One of the surprising facts about this tennis player is how she failed to achieve results for about two years but then defeated the Olympic medalists. She has always had a masculine and strong style of play that her fans have recognized. This is why she is able to play through her injuries.
Wang Manyu has a relatively thin body, and it is clear that her backhand technique is much better than her forehand. Due to this, she once said in an interview that she feels too weak and has been strengthening her forehand offense. This was clear in later matches against Chen Meng. If you want to improve your backhand and forehand performance, consider the best table tennis rubbers.
The table tennis player also has a good skill to switch from offense to defense while holding the ball steady, and many believe that this gives her an edge against Sun Yingsha. Since Wang Manyu's playing style is comprehensive, it is easier for her fans to understand, and those who take her as a role model watch her matches to replicate it.
Over the years, fans have watched the playing style of Wang Manyu improve.
Olympic history
As Wang Manyu is a relatively new table tennis player, she does not have a long story at the Olympics. She has won a Gold in the Women's Team category at the Tokyo 2020 Olympics. The Wang Manyu Olympics event happened because the original player, Liu Shiwen, had to withdraw due to an elbow injury.
Aside from this, she also won the second leg of the Chinese Olympic Scrimmage. Fans are excited to see her in future Olympics.
Achievements
Wang Manyu has a lot of achievements in the world of table tennis, as she is currently the world champion in women's singles and doubles. She replaced Ding Ning in the 2017 T2 Asia Pacific League for round two.
Also, she defeated Cheng Meng in 2018 during the Hungarian Open Quarterfinals, Cheng Xingtong in the semi-finals, and Sun Yingsha in the finals and won the championship. In 2018, she placed second in the qualifying match to be selected for the 2018 World Team Table Tennis Championships.
Furthermore, during the Hong Kong Open, she defeated Chen Xingtong in the women's singles final. Then, during China Open, she defeated Ding Ning in the finals.
Net Worth 
Her net worth is approximately between $1 and $5 million as of 2022.
Personal Life
Wang Manyu has a private personal life, so most of the publicized information concerning her is about her family and her career. It is unknown whether she is married or dating anyone. She is most likely single, with no record of her being engaged or married.
As for her family, she was raised by her parents and her grandmother. Wang Manyu's family was not well-off as a child, and her parents were always busy, so she spent a lot of time with her grandparents. Her mother later quit her job to take care of her and support her career. She is now one of the most popular table tennis players in China.
Social Media
Wang Manyu is a resident of China, so she does not have access to mainstream social media platforms like Facebook, Twitter, Instagram, or TikTok. She does have a Weibo account, and that is how she interacts with her fans in China. Fans can also watch videos of her matches on YouTube, although she does not have a personal channel.
Although Wang Manyu does not have social media, her fans have made different fan accounts that you can follow for updates.
Wang Manyu Equipment
Videos
Wang Manyu vs Mima Ito | Bank of Communications 2020 ITTF Finals (1/2)
Liu Shiwen vs Wang Manyu | 2019 ITTF Qatar Open Highlights (Final)
Highlights | Mima Ito vs Wang Manyu | WS QF | WTT Cup Finals XinXiang 2022
Highlights | Ying Han vs Wang Manyu | WS R16 | WTT Cup Finals XinXiang 2022
Final Thoughts
Now that you know all there is to know about the champion, Wang Manyu, you can follow her career and do your best to replicate her style. Her strong, masculine, and backhand playing style has led her to win awards, medals, and honors against more experienced players.
Her career is just at its starting point, and fans are excited about what else she will achieve. You can purchase equipment similar to hers and follow Wang Manyu as your role model.